Welcome to Bob Frazier's Personal Web Page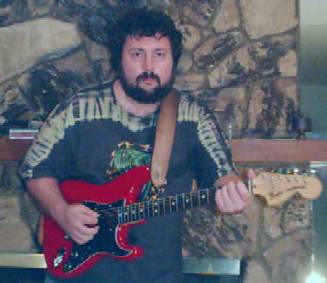 Great Spirits Have Always Encountered Violent Opposition From Mediocre Minds - Albert Einstein
Like MP3 and MIDI? Check out my Music page!
---
Personal Information

Primary Interests

Computer Science
Engineering (in general)
Music (I like Jazz and Rock&Roll) - see my Music page!
Physical Sciences (math, chemistry, physics)
Art and Literature (not nearly as much as music, though)
Talk Radio
Anime (better than MOST american TV)
Military aircraft and warships (and combat flight simulator programs)
(and someday I'd like to get a pilot's license, and my own aircraft).
Politics and Religion and other controversial topics
For more, see my anti-global-warming
The Success of Supply-Side Economics - for more on that, go HERE.
Flight and Rocketry. Some time ago I experimented with pepsi bottle water rocketry. I saw a video from South Africa where someone set a record height for a water rocket at 830 meters. That's impressive!
Ranting. I like to rant. See my RANT page. There's a LOT to rant about these days.

If you want a cool "star field" screen saver that supports red/cyan 3D glasses in 'anagraphic' mode then try THIS (very old) one: star32.zip


---
Local web page

E-Mail: BobF (at) mrp3 (dot) com
Back to S.F.T., Inc.



(version 3.0)GAT$ d-(?)(pu) s:++ a34(14)(?) C++++ !U E? W++ N K? w+++>+++++$ !O !M(--) V-- PS-(--) PE++ Y+ PGP- t+ 5 X R tv+ b+ DI? D+>++ G e(?) h* r(?) y? (If you don't know what this is, click here)

©1996-2018 by Bob Frazier and Stewart~Frazier Tools, Inc.
last updated: 8/05/2018